Aria Walker, L.Ac., M.Ac., Dipl. Ac.
Welcome
Aria Walker, L.Ac. ~ Acupuncture & Natural Medicine
Working internationally and with Acupuncturists Without Borders.
Also visit https://www.facebook.com/AriaWalkerLAc/
Thank you for your interest in acupuncture, Chinese herbs and other healing services. Below you will find answers to some frequently asked questions regarding acupuncture. Please browse About Me for information on my training and background. Feel free to contact me through Location - Email Me, or give me a call or text at (503) 446-1960.
What is Acupuncture?
Acupuncture is a part of Oriental medicine which has been used for thousands of years to bring healing and balance to people around the world. Today, it uses very thin, sterile single-use needles in specific points on people's bodies, including on their hands, feet, ears and face. Oriental medicine is a full system of diagnosis, treatment, and preventative medicine. It comes from a holistic philosophy of health and well-being, and includes other treatment methods such as cupping, moxibustion, gua sha, massage, dietary and Chinese herbal counseling.
What is Five Element Acupuncture?
Five Element Acupuncture is a constitutionally-based style of acupuncture for addressing many types of health and internal medicine concerns, life transitions, stresses, personal improvement, as well as pain and injury recovery. During your initial intake appointment, your acupuncturist will have an in-depth discussion with you regarding your life, well-being, and goals. Five Element Acupuncture begins with clearing sessions to remove blocks to your dynamic health and then supports movement toward your personal ideal. Customized treatments are tailored for each individual's needs. Other types and techniques of acupuncture which may be used by an acupuncturist include TCM (Traditional Chinese Medicine), Japanese, Korean, scalp, auricular, Dr. Tan Balance Method, Wang Ju-Yi channel therapeutics, or others.
What can acupuncture help with?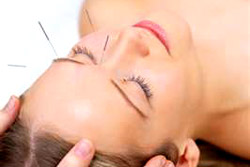 I specialize in mental-emotional balance. Acupuncture is perhaps best known in the United States for treating pain including injuries, neck and back pain, neuralgia, headaches, sciatica, fibromyalgia, and other pain. The National Institutes of Health and World Health Organization also recognize acupuncture for addressing problems such as digestive disorders, allergies, asthma, stroke, reproductive issues, insomnia, anxiety, depression, urinary disorders, addictions, and more. Acupuncture is used for stress management, personal growth, and negotiating life transitions. It can even help with the common cold and flu.
Does acupuncture hurt?
Most people experience some sensation with the needles. Not all points feel the same, and the sensations vary between points, different people, and different sessions. Often there may be a feeling of movement, a temporary ache, or warmth at the site.
Will my insurance cover my acupuncture treatments?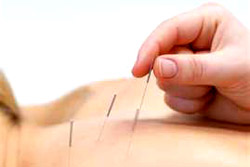 I no longer take insurance. Many insurance companies cover acupuncture, though most have very specific limits and conditions they will cover. The new Medicare guidlines limit who can provide the treament and leave out most acupuncturists trained in East Asian Medicine. When I treat, I require my patients to pay at the time of your appointment. I no longer provide coded invoices. Some practitioners provide coded invoices, and submitting your paperwork to your insurance company or health savings account is your option and responsibility. No guarantee of coverage is made or implied. Please contact your insurance company and ask the following four questions: 1. Does my policy cover acupuncture?, 2. Do I need a referral from a doctor to qualify for acupuncture coverage, or have to have my acupuncturist supervised by another practitioner?, 3. What are the conditions of coverage? (neck pain, knee pain etc. - the conditions your policy covers), and 4. Are there limits to the coverage? (i.e. cap on number of treatments per year or monetary limit)
Most insurance companies that cover acupuncture will cover treatment for pain, such as low back pain, certain joint pain, etc. They may cover for select other things and it all varies by policy. As long as you actually have one of those things, acupuncture can benefit multiple issues simultaneously while we treat the covered issue. When an acupuncturist provides an invoice, it will reflect treatment of the covered issue and medical records will reflect treatment and progress on that issue as well other issues addressed in treatment. With acupuncture, the "side-effects" are often things like health and well-being.
How does acupuncture work?
Much like the languages of China, Oriental medicine has a poetic, yet very precise, description and understanding of health and humanity. A person is seen as interdependent with their environment and needing proper flow and balance for a full and healthy life. Western medicine still cannot definitively explain the success of acupuncture, though several hypotheses are being explored such as documented nervous system gate theory actions, endorphin response, immune system reactions, and circulatory changes. Acupuncture creates movement in what is known as Qi, Blood, Jing and other Vital Substances, thus creating harmony within a person and with their environment. By bringing a person into balance, that person's innate healing capabilities are activated.
Working internationally and with Acupuncturists Without Borders. acuwithoutborders.org
https://www.facebook.com/AriaWalkerLAc/
Aria Walker, L.Ac. (503) 446-1960 / WhatsApp +1 503 374 5242
Rachelle Aria Walker NCCAOM ID # 151588